Post-BSN to Doctor of Nursing Practice (DNP)
Post-BSN to Doctor of Nursing Practice
Course Delivery
On Campus, Online
About the Program
The Doctor of Nursing Practice (DNP) degree represents the highest level of preparation in nursing practice based on nursing science, and prepares leaders for nursing practice. The DNP program offered by the Helen and Arthur E. Johnson Beth-El College of Nursing and Health Sciences at the University of Colorado Colorado Springs (UCCS) will build upon the base of a BSN in Nursing and experience in clinical practice.
---
Focus of Study
The BSN to DNP program trains nurses to become leaders in improving the healthcare system. The focus of the program is to teach them how to use science and theories to create better models of care for patients.
Graduates will have the skills to lead healthcare change, analyze the healthcare system, think critically, work well with others, and use technology to improve patient care. They will also learn the importance of ethical, safe, culturally sensitive, and cost-effective care for all patients.
The program ends with a project that shows what the nurse has learned and how they can make a positive impact on healthcare.
---
Program Requirements
Upon admission to the BSN-DNP program, the student must complete a minimum of 70 credits at the graduate level and earn at least 70 credits to graduate with a doctorate at UCCS. Students must maintain a B grade or better in all courses.
A GPA of 3.0 must be maintained to remain in the program. A successfully defended DNP project is required. The student must complete all degree requirements within seven years.
The final requirement of the DNP program is a quality-improvement project consisting of a paper, poster, and presentation.
---
Approved States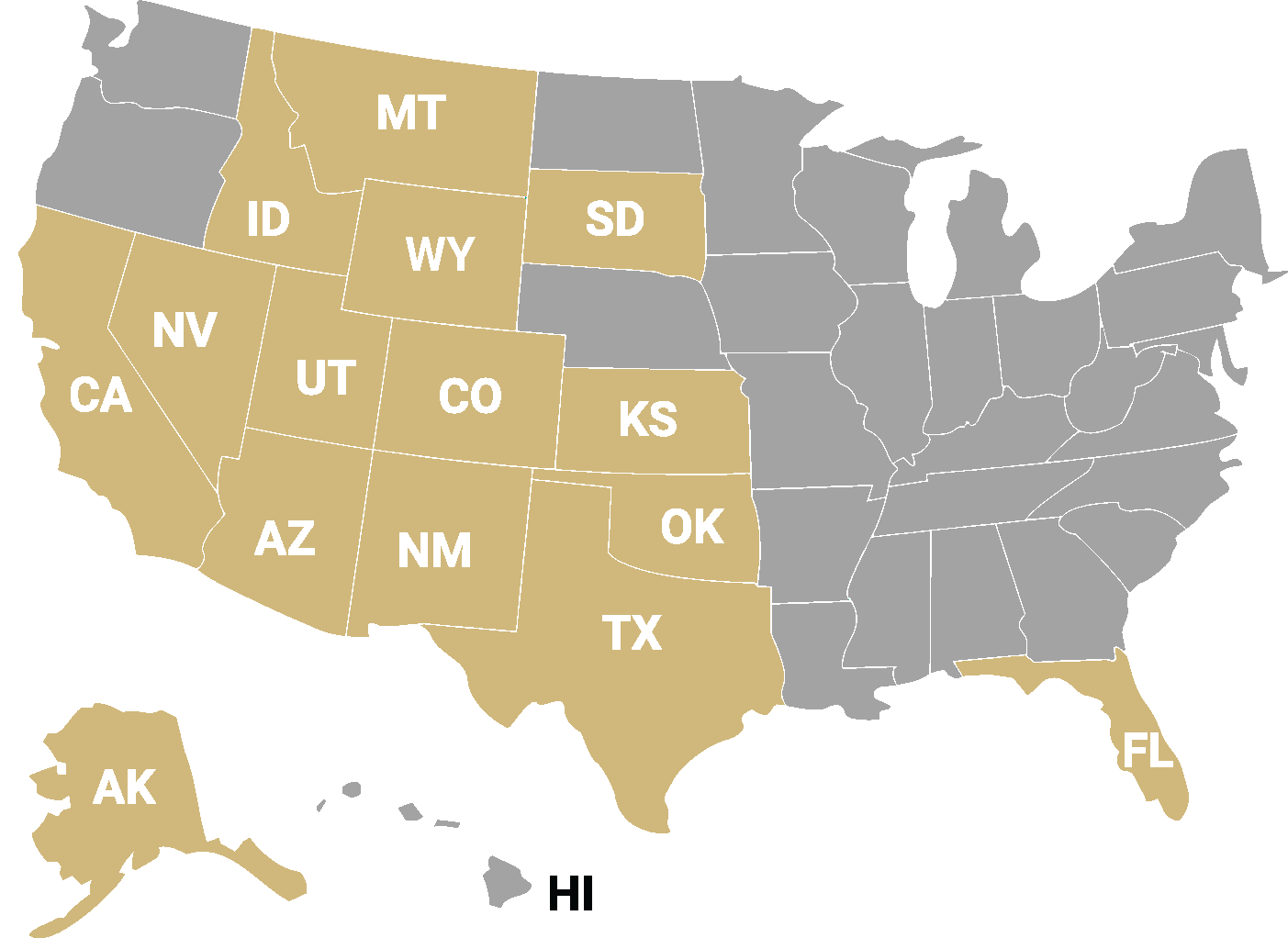 | | |
| --- | --- |
| | Due to individual state regulations, we are accepting students from these states |
| | Due to individual state regulations, we are not accepting students from these states |

 
 
Department of Education Required Licensure Disclosure Information 
State

Our curriculum meets educational requirements for DNP certification or licensure.

Our curriculum does not meet educational requirements for DNP certification or licensure

It Has Not Been Determined 
if our curriculum
meets the educational requirements for DNP certification or licensure.

 

 

 

X

 

 

X

 

 

Arkansas
Must have practiced as an RN for at least 2000 hours. prior to applying

X

 

 

X

 

 

X

 

 

 X

 

 

 X

 

 

 X

 

 

 X

 

 

 X

 

 

X

 

 

X

 

 

X

 

 

X

 

 

X

 

 

X

 

 

X

 

 

X

 

 

X

 

 

 

 

X

X

 

 

X

 

 

X

 

 

X

 

 

X

 

 

X

 

 

X

 

 

X

 

 

X

 

 

X

 

 

X

 

 

New York
Complete online course work on NY and Federal Laws Governing Prescriptions & Record Keeping.

X

 

 

X

 

 

X

 

 

X

 

 

X

 

 

X

 

 

 

 

X

X

 

 

X

 

 

X

 

 

X

 

 

X

 

 

X

 

 

X

 

 

X

 

 

X

 

 

X

 

 

X

 

 

X

 

 

 

 

X

X

 

 

X

 

 

 

 

X

 

 

X
---
Admission Requirements
Bachelor of Science degree in Nursing from a Nationally Accredited Nursing program
BSN GPA of 3.0 or higher
Current unrestricted Registered Nurse license from the state where you practice during practicum rotations
Passing score on the Test of English as a Foreign Language (TOEFL) if your native language is not English or if your BSN program was not conducted in English
Submission of all required application materials by posted deadlines (all required materials are listed in the online application)
---
Top